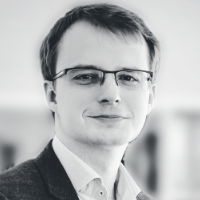 Yagelnitskiy Alexander
Petrol Chilikov
Tel: +7 495 290-30-14
Address: Arbat 36/2 build 6, Moscow, 119002, Russia
General information
English
- sufficiently fluent in order to handle proceedings and render an award
Career
Experience as arbitrator
Served as arbitrator in 8-10 cases in domestic arbitrations
Examples of cases
- Dispute on the recovery of penalty for non-conformity of works. - Dispute on contractual damage. - Dispute on interpretation of a service contract. - Dispute on fact and scope of allegedly performed works under a contract.
Experience as counsel
Acted as counsel for 5-10 years in domestic and international arbitrations
ICAC Rules
LCIA Rules
ICC Rules
SCC Rules
Examples of cases
- Dispute of a German contractor with a Russian customer on the extension of the contract for 10 years, ICAC at the RF CCI. - Dispute on debt collection for work performed, ICC, - Dispute about the validity of the assignment of the claim to return the loan if there are grounds for contestation under the bankruptcy law, LCIA.
quantum (damages) experts
construction experts
experts on technical examination of documents; experts on foreign law
General arbitration experience
Russian law
English law
German law
сonstruction arbitrations
investment arbitration
commercial arbitration
commodity arbitrations
сonstruction arbitrations
investment arbitration
commercial arbitration
Russian Arbitration Center
Education, qualifications, awards
Lomonosov Moscow State University, PhD, 2011
Russian School of Private Law, Magister of Law, 2010
Lomonosov Moscow State University, Specialist, 2008
Member of the Scientific Advisory Counsil at the Supreme Court of the Russian Federation I teach civil law at Lomonosov Moscow State University since 2012
Preferences as an arbitrator
it is up to parties to decide
Maximum deference to the right to present the party's case
Rigorous control of the process by the tribunal
Only if it is a legal issue the arbitrators may wish to have submissions on
Arbitrators should encourage parties to settle the dispute including by making inquiries and/or steps such as encouraging participation of in-house counsel or management in hearings