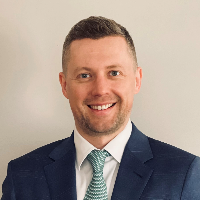 Aleksandrov Anton
Monastyrsky, Zyuba, Stepanov & Partners (MZS)
Tel: +7 495 231 4222
Address: 3/1 Novinsky Boulevard Moscow 121099 Russia
General information
Career
Monastyrsky, Zyuba, Stepanov & Partners (MZS)
, Moscow
Managing partner
Monastyrsky, Zyuba, Stepanov & Partners (MZS)
, Moscow
Partner
Monastyrsky, Zyuba, Stepanov & Partners (MZS)
, Moscow
Senior associate
Monastyrsky, Zyuba, Stepanov & Partners (MZS)
, Moscow
Junior associate
Experience as arbitrator
Served as arbitrator in 1-3 cases in domestic arbitrations
Examples of cases
Russian client v Russian contractor, recovery of damages, RAC Rules, Russian law, sole arbitrator.
Experience as counsel
Acted as counsel for 11-15 years in international arbitrations
Examples of cases
Representing major Russian oil and gas company in a debt dispute against a contractor (ICAC Rules, Moscow seat, Russian law). Representing Russian oil company against a number of contractors, including a US company (ICAC Rules, Moscow seat, Russian law).
quantum (damages) experts
construction experts
oil and gas experts
General arbitration experience
сonstruction arbitrations
commercial arbitration
commercial arbitration
сonstruction arbitrations
Has been involved in mediation as Mediator
Russian Arbitration Center at the Russian Institute of Modern Arbitration
Education, qualifications, awards
MGIMO University, Bachelor, specialist, 2004
The Legal500: Restructuring and Insolvency – Leading Individual. Pravo.ru 300: Litigation (High market) - recommended, Bankruptcy - recommended. Chambers and Partners (Europe): Dispute resolution: domestic high-end, ranked.
Preferences as an arbitrator
Правила о беспристрастности и независимости третейских судей, утвержденных Приказом Президента Торгово-Промышленной палаты РФ № 39 от 27.08.2010 г.
Maximum deference to the right to present the party's case
Rigorous control of the process by the tribunal
If it is a legal issue or an important factual issue
Arbitrators should encourage parties to settle the dispute including by making inquiries and/or steps such as encouraging participation of in-house counsel or management in hearings