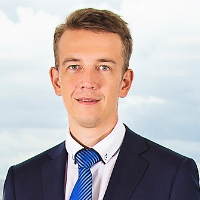 Trukhanov Kirill Igorevich
Trubor law firm
Tel: +74951205584
Address: 12, Presnenskaya Emb. Moscow, 123112, Russia
General information
Russian
- sufficiently fluent in order to handle proceedings and render an award
English
- sufficiently fluent in order to handle proceedings and render an award
Career
Partner
Vegas Lex law firm
, Moscow
Partner
Experience as arbitrator
Served as arbitrator in 1-3 cases in international arbitrations
Examples of cases
Sitting on a three-members panel of arbitrators in a case concerning performance of international sales agreement. The case was complicated with sanctions, which appeared to be an impediment to enforcement of contractual rights.
Experience as counsel
Acted as counsel for 5-10 years in domestic and international arbitrations
ICAC Rules
LCIA Rules
ICC Rules
SCC Rules
HKIAC Rules
UNCITRAL Rules
Examples of cases
1) Acting for famous film-maker in parallel LCIA and HKIAC proceedings in dispute related to rights for the film; 2) Acting for a Russian company in LCIA in a dispute over SPA of shares in Russian company; 3) Representing a BVI company (part of Russian group of investment companies) in a dispute under ICC rules concerned with asset management contract; 4) Acting for a Russian manufacturer of aircrafts in a dispute for supply of airplane engines under SWISS Rules; 5) Acting for a Cyprus company in a series of cases under ICAC Rules related to SPA of financial instruments worth more than US$ 200 mln; 6) Representing Czech company in a dispute under SCC rules over EPC contract for construction of a metallurgical plant in Russia.
quantum (damages) experts
construction experts
General arbitration experience
Moscow
London
Stockholm
Geneva and/or Zurich
Paris
Russian law
English law
German law
Swedish law
Swiss law
commodity arbitrations
commercial arbitration
commodity arbitrations
сonstruction arbitrations
sports arbitration
commercial arbitration
Has been involved in dispute resolution as counsel
LL.M in international and comparative dispute resolution
Education, qualifications, awards
Queen Mary University of London, LL.M (Master of Laws), Honors: with Merit, 2015
Russian School of Private Law, Master of private law, Honors: with Merit, 2008
Best Lawyers, Chambers & Partners
Preferences as an arbitrator
Flat rate of USD 350 per hour. No travel expenses are applied.
Maximum deference to the right to present the party's case
Rigorous control of the process by the tribunal
If it is a legal issue or an important factual issue
Arbitrators should encourage parties to settle the dispute including by making inquiries and/or steps such as encouraging participation of in-house counsel or management in hearings
Personal preferences