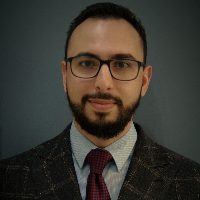 Kalish Yan V.
Rybalkin Gortsunyan & Partners
Tel: +74951396500
Address: 127051 Moscow, 2 Tsvetnoy Boulevard, Entrance C, 5th Floor
General information
Career
Rybalkin Gortsunyan & Partners
, Moscow
Counsel, Attorney
Associate
Quinn Emanuel Urquhart & Sullivan
, Moscow
Associate
Experience as arbitrator
Served as arbitrator in 1-3 cases in domestic arbitrations
Examples of cases
Case arising out of a construction contract, sole arbitrator.
Experience as counsel
Acted as counsel for 5-10 years in international arbitrations
LCIA Rules
ICC Rules
SCC Rules
VIAC Rules
SCAI
Examples of cases
-Representing a prominent Russian businessman in a complex multiparty dispute involving a number of litigations and arbitrations in various jurisdictions and ending with a favourable settlement for the client -Acting for an entity of the top Russian billionaire in a major dispute over one of the largest social networks in Europe – VKontakte, involving several proceedings in London (LCIA), the US and offshore jurisdictions -Representing a Russian company in a multimillion dispute with a Western contractor relating to the construction of a unique high-tech plant in Russia in two SCC and ICC arbitrations, involving issues of the scope and quality of works, liability for disruption of construction terms, return of advance payments and payments of penalties. -Representing one of the world's leading mining groups, against one of the core production enterprises of the Russian metal industry in a multimillion LCIA arbitration out of an iron ore supply contract. -Working on several US$ multibillion arbitrations arising out of a project to rebuild the Soviet-era Moskva Hotel
quantum (damages) experts
construction experts
foreign law experts on Russian, Cypriot, Swiss, Italian, Bahamian, Panamanian, BVI law, etc.
General arbitration experience
Russian law
English law
German law
Swedish law
Swiss law
сonstruction arbitrations
сonstruction arbitrations
sports arbitration
investment arbitration
commercial arbitration
Has been involved in mediation as Counsel to a mediating party
CIArb – MCIArb or FCIArb or Chartered Arbitrator
Tashkent International Arbitration Centre
Education, qualifications, awards
Peoples' Friendship University of Russia, PhD in Political Science, 2018
Finance University under the Government of the Russian Federation, Specialist, Honors: With honors, 2013, Specialization: Civil law
The Best Lawyers 2021 - ranked among the top Arbitration&Mediation, International Arbitration and Litigation lawyers in Russia The Legal 500 "Arbitration Powerlist: CIS and Caucasus" - recommended among the leading arbitration experts of the region in 2020 RAA40 Top 10 Young Arbitration Practitioners, 2019
ICC Russia Arbitration Commission – Member CIArb Russian Chapter – Steering Committee Russian Arbitration Association 40 – Co-Chair TIAC45 at the Tashkent International Arbitration Center – Steering Committee Thought Leaders 4 FIRE CEE-CIS Committee – Founding Member Commission for development of Arbitration and alternative settlement mechanisms of the Moscow regional department of the Association of lawyers of Russia – Executive Secretary
Preferences as an arbitrator
Hearing schedule should be agreed by the parties and the arbitral tribunal
Maximum deference to the right to present the party's case
Rigorous control of the process by the tribunal
If it is a legal issue or an important factual issue
The arbitrators should not actively encourage the parties to settle, but should facilitate the possibility of such a settlement if there conditions for that and/or the will of the parties.
Personal preferences
A Few Good Men, Boston Legal, Philadelphia
Political science, history, cinema, rock climbing, foreign languages, video games
Other information
Challenges and perspectives of Eurasian Integration, Book, INFRA-M, 2017 (https://search.rsl.ru/ru/record/01008866623).