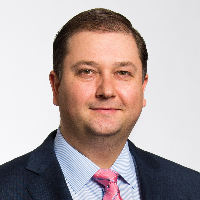 Doudko Artem
Osborne Clarke LLP
Tel: +447775036683
Address: Osborne Clarke LLP, One London Wall, London EC2Y 5EB, England
General information
Russian Federation
United Kingdom of Great Britain and Northern Ireland
Russian
- sufficiently fluent in order to handle proceedings and render an award
English
- sufficiently fluent in order to handle proceedings and render an award
Career
Osborne Clarke LLP
, London
Partner, Head of Russian and CIS disputes
Counsel
White & Case
, London and Moscow
Senior Associate
Associate
Trainee Solicitor
Experience as arbitrator
Served as arbitrator in 8-10 cases in international arbitrations
LCIA Rules
ICC Rules
ATAMEKEN
Examples of cases
Arbitration arising from claim by a Russian provider of certain services against its client from Kazakhstan, Russian law, place of arbitration in Nur-Sultan, ATAMEKEN arbitration rules, chairman of tribunal appointed by the co-arbitrators. Arbitration arising from an investment in a technological business with the involvement of various parties from different jurisdictions, place of arbitration in London, English law, ICC rules, chairman of tribunal appointed by agreement of all parties.
Experience as counsel
Acted as counsel more than 15 years in international arbitrations
LCIA Rules
ICC Rules
SCC Rules
VIAC Rules
UNCITRAL Rules
ICSID Convention
Examples of cases
Over 15 years of representing parties in various arbitrations under different rules, with parties from different countries. Main specialisation is on disputes with the seat of arbitration in London and/or with English applicable substantive law.
quantum (damages) experts
foreign law, various technical expertise
General arbitration experience
investment arbitration
commercial arbitration
Has been involved in expert determination as counsel
Has been involved in mediation as party representative
CIArb – MCIArb or FCIArb or Chartered Arbitrator
ICC Advanced Arbitration Academy
CLF list of arbitrators - https://commerciallitigatorsforum.com/arbitrators/
Education, qualifications, awards
The College of Law, LPC, Postgraduate Diploma in Legal Practice, 2002
University College London, LL.B Laws with Advanced Studies, 2001
Recognised as a Global Leader in the Who's Who Legal: Arbitration 2020 directory. Artem is identified as a Next Generation Partner and described as a "sharp-minded litigator" and as "very experienced in Russia and CIS-related arbitrations" in Legal500 UK 2020.
ICC RUSSIA: Artem is a member of the ICC Commission on Arbitration and ADR representing ICC Russia. Artem is a member of the Nomination Committee of the Commission on International Arbitration of ICC Russia. RAA: Artem is a member of the Board of the Russian Arbitration Association. ARLA: Artem is a representative of the Anglo-Russian Law Association. RCAN: Artem is a member of the executive committee of the Russia CIS Arbitration Network. Artem is one of the founders of "RYUMKA". a member of the London and Moscow committees of the Commercial Litigators' Forum ("CLF"). a member of the organising committee of the London International Disputes Week ("LIDW").
Preferences as an arbitrator
Maximum deference to the right to present the party's case
Rigorous control of the process by the tribunal
Only if it is a legal issue the arbitrators may wish to have submissions on
Arbitrators should encourage parties to settle the dispute including by making inquiries and/or steps such as encouraging participation of in-house counsel or management in hearings